Student Health and Counseling (SHAC)
Audience:
Adults

Communities of Color

LGBTQI+
Services:
Triage

Crisis Intervention

Individual Psychotherapy

Treatment Groups

Psychological Testing

Psychiatry/Medication

Bilingual Services

Support/Peer Support

Outpatient only

Teletherapy - COVId-19 Specific
Fee:
1 Triage and 1 Regular session free, $15 copay or less thereafter, Insurance Billing Including Medicaid
Insurance:
Please check shac.unm.edu/insurance for accepted insurances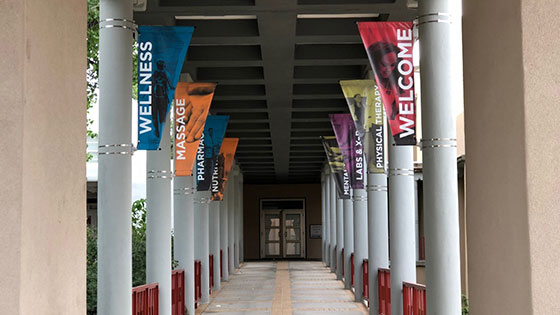 ---
What is the best way to access this service as a potential client/patient?
Call 505-277-3136 to schedule Triage if never seen in Counseling Services before. If seen in the past year you may call SHAC to reschedule or contact your provider via the Health Portal at shac.unm.edu.
What is the best way to refer someone to this service?
You can call SHAC together to schedule, or when regular services resume, you may walk them in. Intakes (Triage) is between 10am and 4pm every weekday. If you or the student have questions about what to expect, availability, or the specific services we provide you may call to consult with a provider or use the Ask-A-Question form.
What to expect when accessing services?
When walking in to SHAC for the first time you will be asked to enter a name (any name!) on the I-pad just inside the front door at the entrance to the waiting room on the right. This is like the ticket system, and a receptionist will call you up to a more private desk to check in. If accessing Counseling Services for the first time the receptionist will get your contact information, your insurance information, and schedule you into an intake appointment. You will then go to a private self-check-in kiosk to fill out intake paperwork. Then, a counseling provider will call you to meet in a private office for about 15 minutes so they can get additional information about your interest in counseling and your concerns. You will then be scheduled into a full appointment based upon issues presented at the intake session; same day for crisis appointments, urgently, or in a routine assessment appointment. You may indicate a preference for a provider (gender, language, etc...). When you meet with that provider they will help you schedule ongoing appointments which will be weekly, every other week, or less often depending upon the treatment goals and your and the provider's availability.

UNM SHAC accepts most commercial plans (check SHAC website for list of  accepted insurance). Coverage is dependent upon your benefit eligibility. Please be aware, contracts are subject to change without notice. SHAC can submit medical insurance claims for the UNM Student Health Insurance Plan.
Wait time to first appointment?
Wait time for intake is one week, wait time until first assessment appointment is one month.
Location Information
Campus Location
300 Cornell Mall (across from the Student Union Building)
Mailing Address
Bldg 73
MSC06 3870
1 University of New Mexico
Albuquerque, NM 87131