Counseling, Assistance, and Referral Services (CARS)
Audience:
Services:
Individual Psychotherapy

Bilingual Services

Workshops

Outpatient only

Teletherapy - COVId-19 Specific
Fee:
Free of charge for all benefits-eligible employees of the University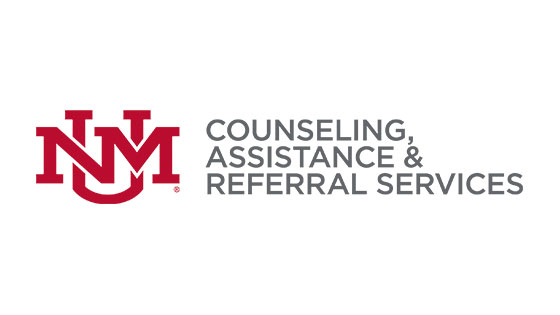 ---
What is the best way to access this service as a potential client/patient?
Call the CARS main phone number 505-272-6868 and leave a message. Make sure to state your name and preferred contact phone number slowly and clearly. Your call will be returned in order to schedule an appointment with one of the CARS clinicians. During the period of social distancing mandated in response to the COVID-19 pandemic, all counseling sessions are coducted remotely, by telephone or videoconferencing.
What is the best way to refer someone to this service?
Recommend the employee contact CARS directly at the phone number 505-272-6868.
What to expect when accessing services?
When the client's initial call is returned, they will be asked for contact information; scheduled a date and time for their first appointment; and will be instructed to expect a contact from their assigned clinician at the appointed time. In the meantime, they will be e-mailed a packet of information to review before their first counseling session.
Wait time to first appointment?
Usually within one week.
Location Information
Campus Location
1800 Mesa Vista Rd NE
Building #184
Mailing Address
MSC02 1770
1 University of New Mexico
Albuquerque, NM 87131-0001